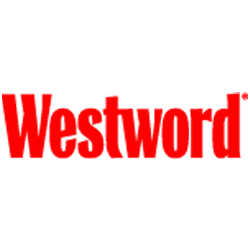 Multimedia Account Executives
Sorry, this job has expired.
Denver, CO
Do you want more? A LOT more? The Account Executives at Westword do, and they get it!

If you enjoy a challenging environment, managing your own time, getting results and being rewarded for them, we want to hear from you.

Currently we're looking to hire Multimedia Account Executives.

We offer a great compensation package with a base, medical/dental/vision health care, 401k plan and more!

Knowledge of the following advertising platforms is helpful, but not mandatory:
• Print
• Digital
• Event Sponsorships
• SEO
• Programmatic Advertising

We'll provide you with the tools and training that you need to succeed.

Westword was born back in 1977, when Denver was booming. Thousands of baby boomers were fleeing the coasts, lured to Colorado by the climate, the scenery, and the promise of endlessly flowing Coors. But with the deluge came a dilemma: so many young, active people -- and so little that told them what was happening in their increasingly dynamic city. That's where Westword came in.

Today, Denver is again booming, welcoming another generation of young adults lured by the climate, the scenery, the country's highest concentration of microbreweries, and, yes, the promise of legal marijuana. More than 1.6 million monthly active users go to our website to find stories on everything from political scandals to the hottest new bands, with gutsy reporting, stylish writing, and staffers who've won everything from the Society of Professional Journalists' Sigma Delta Chi feature-writing award to the Casey Medal for Meritorious Journalism. Four decades after its founding, Westword remains the voice of Denver for faithful readers who appreciate hard-hitting journalism.

To join our team, click "Apply now" to email your resume today!

We are an Equal Opportunity Employer.
8913